Risks
What are Edge Security Risks?
Edge Nodes, IoT Devices and IoT Gateways are often deployed far outside a centralized data infrastructure or data center, making it vulnerable to malware, DDoS, botnets, and other threats. It is significantly harder to monitor Edge/IoT infrastructures from both a digital and physical security standpoint.
Number of detected IoT
attacks have tripled
each year
The growing number of Edge computing security risks pose severe threats for organizations with vulnerable Edge security architectures, including:
Theft of the data on a device;
Data exfiltration on a device;
A distributed ransomware attack;
Unauthorized access to centralized computing resources.
"If the past 12 months have taught us anything, it is that cybersecurity can no longer be an afterthought, but must be made a priority throughout every industry" —
threatpost.com
IoT attacks are the biggest security concern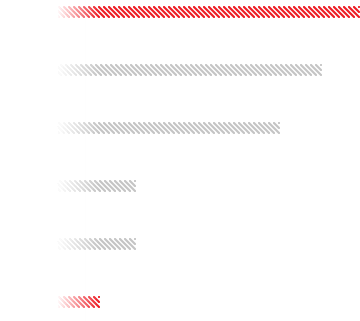 33%
Attacks on IoT devices that may
impact critical operations
32%
Lack of skilled personnel to
implement IoT security
31%
Protecting sensitive data generated by an
IoT device (encryption, tokenization, etc.)
27%
Identifying or discovering sensitive data
generated by an IoT device
27%
Loss or theft
of IoT devices
26%
Lack of security frameworks and
controls within the IoT environment